 Roll o' Tomasi
Pre-pre-alpha demo released!
---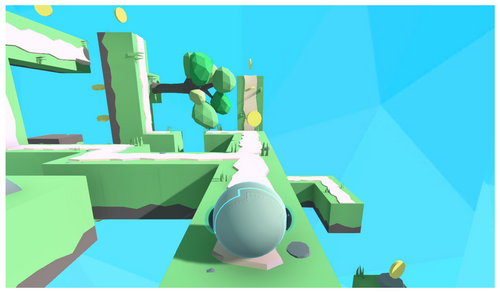 We're very excited to announce the release of the first pre-pre-alpha demo of Roll o' Tomasi!
It will be very brief, more like a "proof of concept", but it's very important to us because it's a great chance to see what other players think of the game early on.


What the demo includes:
5 sample levels, with different grade of difficulty; we decided to include easy to medium difficult levels to demonstrate what the game could be like even when it gets a little bit more complicated
Objective/Star system when you complete a level; to get all the three stars, you will have to re-play each level and be either quicker or more explorative (to get all the coins)
Main menu (accessible with ESC from within the game), even though a little simplified in its available options; from here you can select any level you want to start from
Two biomes, hills and desert
Probably a few bugs here and there

What the demo does not include:
Level selection screen
Pause menu
Level introduction screen, with a summary of the objectives of the current level

That's it! We really really hope you have fun playing Roll o' Tomasi, and we look forward to hear from you about your impressions and suggestions!
See you,
Mattia & Valentina